October 5th 2017,
Today, we are in the community center held by Judy Organization for Relief and Development. This organization was created by young Syrians who wanted to volunteer for communities of refugees and IDPs. They are extremely motivated and focused on the dialogue between communities.
In Daratoo, a district in the suburbs of Erbil, Judy organization manages a community center which gathers Syrian refugees, IDPs and members of the host community. The centre is open on the outside and organizes different activities.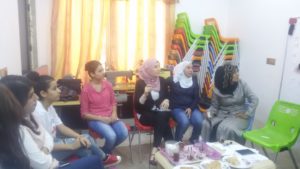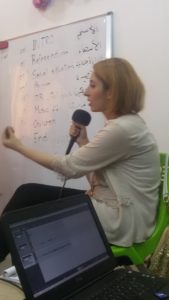 In the afternoon, we are with a group of women, Iraqis as well as Syrian. They wish to speak about forced child labor, and also about political issues as the referendum for the independence of Kurdistan is to take place the day after. They are very enthusiastic about it and most of them will be observers of the vote.
This very rich women-only program is to listen integrally here in English, Arabic and Kurdish :

  Translator : Muhammad.